The best welding regulators allow adjusting the gas depending on the metal to be welded
Comments Off

on The best welding regulators allow adjusting the gas depending on the metal to be welded
To control the gases' pressure in the cylinders when welding, it is necessary to have a welding regulator. This tiny device ensures a constant, positive flow while the person is welding. The best welding regulators allow adjusting the gas depending on the metal to be welded.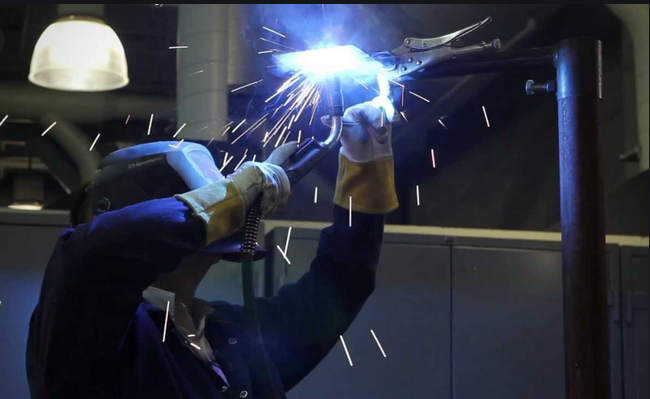 These devices come in different models and shapes, depending on the size, performance and required inlet pressure, and even the type of gas that is going to be used. Weld regulators are comprised of a diaphragm, adjustable screws, and a high-pressure valve. In opening and closing the seat, which controls the airflow, the diaphragm plays a very important role.
Regulator importance
TIG and MIG best welding regulators greatly reduce the waste of gas that does not meet the required specifications. They allow the welder to adjust the gas flow both counterclockwise and clockwise. Several of them come with double meters, one shows the gas volume, and the other can measure the gas flow.
Good regulators ensure set gas delivery to the welding gun, from low flow to moderate flow to heavy flow. The best welding regulators are designed,considering all safety specifications, and come with color codes that indicate what type of gas they are designed for.
Elements for choosing a regulator
These devices' safety must be maximum since a failure of them can generate serious consequences both for the operator and for the equipment components. The manufacturer's house, design, and good maintenance are essential to carry out a welding process that meets the established requirements.
The best welding regulators are easy to operate and maintain. The gauges and knobs should be located for easy operator access and should allow the gauges' excellent readability. These devices must be very well tested and must meet all quality standards in their design and manufacture.
The role of pressure regulators in all welding related instrumentation is critical. These devices offer the possibility of easily adjusting the pressure while keeping it constant at the set value within the time required for welding.
---